ASTRID2 Lego model
A Lego model of ASTRID2 with a scale of approimxately 1:15 has been built and is now on display at the entrance to the Department of Physics and Astronomy.

At first it was just an interesting project, to see if the Lego bricks available allowed us to reproduce the major elements of the ring in a recognizable way. When we chose the colours of the magnets in ASTRID2 in the design phase, we specifically asked them to be the colours of Lego bricks, though not with making a model in mind at that time, so colours weren't a problem.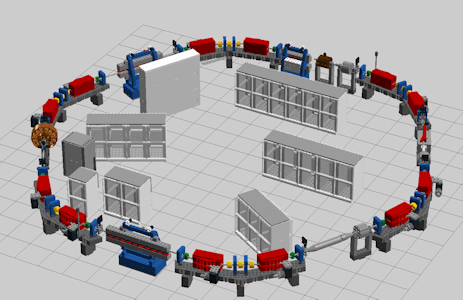 The digital Lego model was added to and tweaked over several years until we decided that we should try and actually make it. The model is made up of about 2500 pieces.
IFA news article
Read more about the Lego model in this IFA news article [English | Dansk]
---
Last Modified 06 January 2021