CALIPSOplus
| | |
| --- | --- |
| A new transnational access programme, CALIPSOplus, within Horizon 2020 – the Framework Programme for Research and Innovation (2014-2020), has been funded. This means that ISA is able to support users who have their host institution in one of the EU member or associated states (Iceland, Israel, Lichtenstein, Norway, Switzerland and Turkey) with an allowance for travel and subsistence, with beam time and access to the experimental facilities free of charge. Financial support for eligible and approved users is limited and as before we plan to only support one person, or if a good case can be made, two people present at the facility during the beam time. | |
The costs that can be covered by EU support are:
Cheap air fare, train etc.
Accommodation and a per diem during the allocated beam time period, including one day before and after. (See below for further details)
Please note:if you will be supported under the CALIPSOplus transnational access programme, accommodation should be booked via the ISA secretary.
For research carried out under the CALIPSOplus programme
Each Group Leader is requested to ensure that:
A Project Summary Report form is completed and sent as attachment via email to the ISA Secretary, , as soon as possible after the supported visit to ASTRID or ASTRID2.


The form is available to download as a word document or pdf file:



All publications directly linked to the work performed in the framework of the project should acknowledge the support of the European Community CALIPSO Infrastructure Programme.


The research leading to this result has been supported by the project CALIPSOplus under the Grant Agreement 730872 from the EU Framework Programme for Research and Innovation HORIZON 2020

Publication of research results in open access journals is strongly encouraged.
The Infrastructure Project Manager, Director Søren Pape Møller, should be kept informed of all the publications referred to under the point above. You should email the full title and reference of the publication to , once it has been accepted for publication.


Eligible users in the Project Group will receive a link to the AU online reimbursement system, where all receipts for travel should be uploaded. Receipts for food of up to 200 DKK/day (the per diem amount) can also be uploaded. Please make sure that the scanned or electronic versions of the tickets/documents to be uploaded show the price of the fare (additional submission of original paper versions is not required). Preference must be given to an economical means of transportation, typically an economy ticket. In case of doubt, please contact us in advance.
In order to evaluate the impact of the HORIZON 2020 programme, and to improve the services provided to the scientific community, a questionnaire has been developed by the European Commission. This questionnaire should be completed by each Group Leader of a user-project supported under the CALIPSOplus EU Framework Programme for Research and Innovation, once beam time has come to an end.

To complete the online questionnaire you will need the following information:

The grant agreement is CALIPSOplus (730872)
Your project acronym (e.g. ISA-18-101), which can be found in the pdf files listed on this webpage: http://www.isa.au.dk/user/home.asp

Link to the questionnaire: https://ec.europa.eu/eusurvey/runner/791e56b4-18f9-0ab5-78e8-c9e2b9dc59ec
| | |
| --- | --- |
| | Download the instructions for group leaders as a pdf file. |
---
Other opportunities under CALIPSOplus
Funding for open access publications
Limited funds are available for supporting the payment of open access publications from users who are receiving transnational access funding under CALIPSOplus. Users can apply for a grant (max. EUR 1,500) to cover open-access publishing fees, to encourage users to use open access publishing. Funding will be given – upon application to the coordinator – with priority to users from countries/institutions with very small research budgets but wishing to publish excellent research in "gold" open access journals.
Grant application

The applicant should send an application via email to the CALIPSOplus Management Team (email info@calipsoplus.eu) including the following information:

Abstract of project
Journal
Draft of publication or accepted paper
Facility, beamline and date of beamtime where/when experiments of publication were carried out.
You can also read more about this opportunity in this poster or on the CALIPSOplus website.
Twinning programme
Under CALIPSOplus funds are available in order to support scientific excellence in EU-13 countries and to widening the use of light sources by users from these regions. A "Twinning programme" has been set up to partner potential users from EU-13 countries with experienced host groups that can share their know-how and expertise in applying the available experimental techniques to common research areas.
For Twinning guests:

Twinning guests will benefit from free access to the light source, full coverage of travel and subsistence costs, training in how to use the facilities and in executing a beamtime, discussion and support in writing their own proposals, direct contact to the facilities and the opportunity for new research collaborations.

For Twinning hosts:

Becoming a Twinning partner will give you the opportunity to strike up new and exciting collaborations with mentored european research groups. Please note: one member of your team will be eligible to receive travel and accomodation support for the beamtime during which you host a Twinning partner, in addition to whatever financial support you might already be benefiting from.
For more information about the twinning programme and to submit a request to either be a host or guest please see this page.
---
For all users of ASTRID2
For our records all users are requested to fill in and return a User Registration Form, you can download the registration form as a word document below.
User registration form:

---
Questions concerning proposals covered by this contract can be directed to the ISA Contract holder:
Søren Pape Møller, Director
ISA, Centre for Storage Ring Facilities
Department of Physics and Astronomy
AarhusUniversity
DK-8000 Aarhus C
Denmark

Telephone (+45) 871 56416
Fax (+45) 8612 0740
Email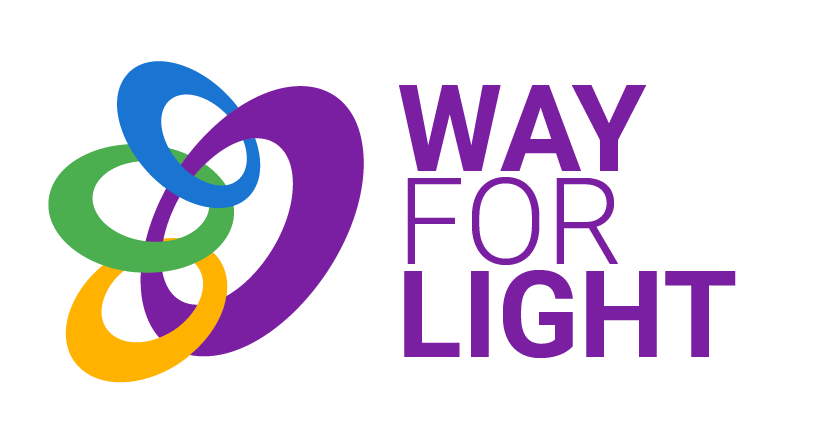 Visit the WayForLight website
---
Last Modified 08 August 2023